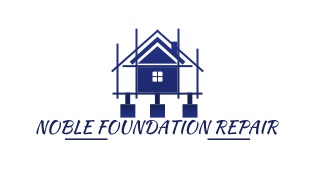 Home Repair Premier Foundations
Book Your Free Evaluation
Includes custom project plan, pricing, and walkthrough.
Noble Foundation Repair, Inc. is a Houston Based Contractor in Houston, Texas. We take pride in helping property owners repair dangerous, unsound and unsightly, broken foundations. We provide contracting services for residential and commercial clients who need to address those foundation issues with their property. We repair settling, bowing, cracked, and damaged foundations using techniques such as block and base, tunneling, slab, and pier and beam work. In conjunction with this, our tunneling skills allow us to address issues such as broken pipes and plumbing issues under the foundation of the property.
Why do structures in the Houston area have so many foundation problems? The answer is the type of soil on which they are built. A majority of the soil in the Houston area has a high content of clay, which is sensitive to moisture and heat fluctuations. Adding water to clay causes it to expand and heave upward, creating pressures from underneath the foundation. When water is withdrawn however, clay soils contract, and in many cases this creates voids that can leave parts of the foundations with no support.
Most of the commercial buildings and homes in the greater Houston area have foundations that are supported on this clay soil. Soil "gives" when a heavy load is built upon it. The setteling of a foundation happens when the load is to much for the supporting soil to handle. The design of multi-story commercial buildings typically plan for expected foundation settlements of several inches. Most homes, however, are structures which apply relatively small loads. These loads should result in fairly minor settlement in their foundations.
The most commonly-constructed foundations is a concrete slab-on-grade. These foundations require a slab strong and stiff enough to counteract the effects of soil movement. As the soil expands or contracts, a well-designed slab should withstand the pressures created by the soil movement, and maintain its initial integrity. Many of these slabs use drilled piers, usually belled at the bottom, and offer many advantages. They transfer the loads from the structure above to deeper soil strata that can be stronger than the surface soils and are less exposed to the moisture fluctuations that cause them to heave or contract.
Pier-and-beam foundation systems commonly known as a crawl-space foundation systems, do not involve a concrete slab. The floor is framed with wood stringers and joists (or trusses) that are raised above the ground, typically three to four feet. The wood framing is supported on continuous grade beams and pony walls, or on pilasters, usually of concrete masonry block, supported either on drilled piers or spread footings. Many older houses, and a large number of new houses in the Heights area, are constructed with this system.
Other foundation systems, such as driven piles, can be used, but their use is infrequent and normally limited to certain localities. Such piles are very common in Galveston, where flood plain requires that the floor is lifted considerably high above the ground.
Trusted Foundation Repair for Houston and surrounding areas.
Give us a call for expert Foundation Repair fast!
More areas we service are:
Bellaire Tx, Cypress TX, Humble TX, Katy TX, Tomball TX, and many more!

I would highly recommend Noble Goundation Repair to anyone who has a cracked folundation.  We were very concerned how this would work and how long it would take to fix the problem. Noble came in and provided us with a complete road map and did not miss a turn.  They trenched under the home, fixed the cracks and were gone before we knew it.  Everything was left better than when they showed up. I would recommend anyone who has problems with their foundation to feel confident that Noble will fix your home and you will be as happy as we are! Thank you Andrew!

Our home had a seriously cracked foundation and there were several cracks visible from the street.  Noble Foundation Repair came in and examined the property and provided us with a written descriotion and then completed the rapair in record time.  Our home is now structuraly sound and strong and it looks great.  The value of our home has gone up tremendously.  Thank you Noble.

Truly exceptional service.  Everything was detailed for us before the project started and then completed beyond our expectations.  Our house is now strong and sound and everything looks better after they left than before they got here. Highly recommended!