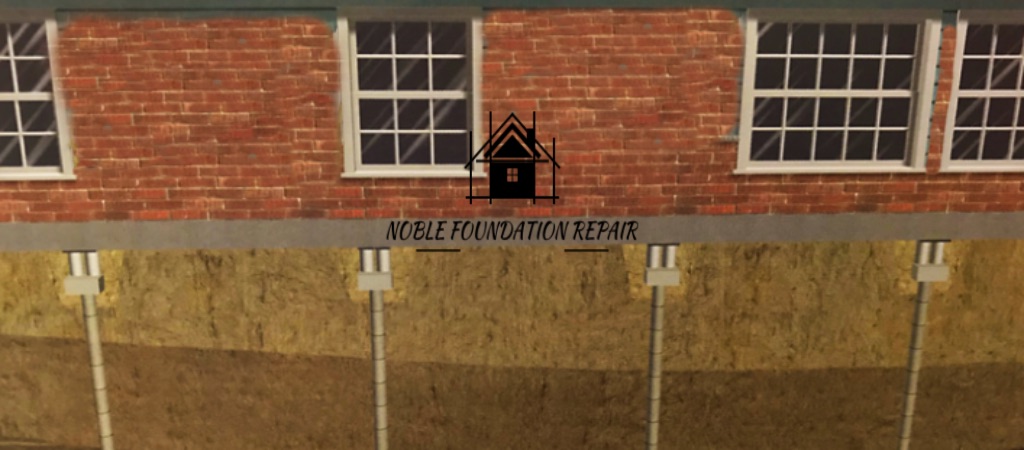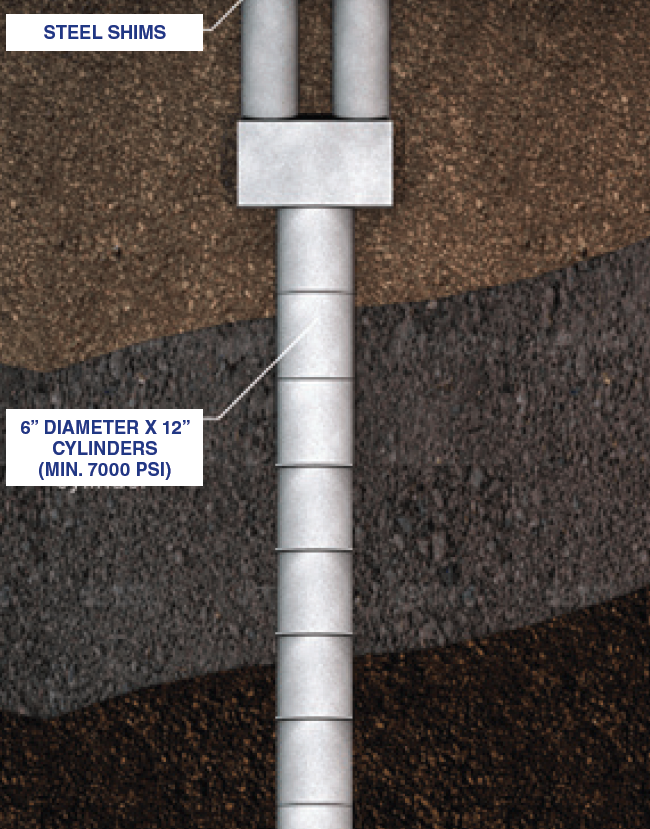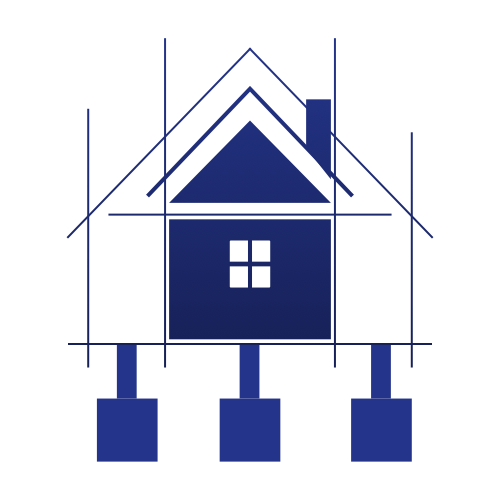 NOBLE FOUNDATAION REPAIR answers the problems inherent in the repair of the lightly loaded, shallow foundations installed under most types of construction.
The load is automatically compensated and is used positively to properly drive the length of the pile necessary for it's support
The pile tests the soils as it is driven. Skin Friction necessary to support the applied load determines the length of piling and will vary according to the character of the soil.
Alignment of the pile starts at the surface and continues throughout it's driven length.
Initial settlement due to debris left in the bottom of a drilled hole is non-existent.
The strength of the concrete used to form the pile sections is verified during installation.
A factor of safety can be maintained by setting the spacing of the piling based on test piles driven on site.
Since the pile sections are precast, on site concrete pours are not required, minimizing problems of site cleanliness and destruction of valuable vegetation.
The solid pile we use is the strongest available. These pilings handle the maximum amount of driving pressure needed to drive to total refusal. Other types of pilings may not.
No heavy equipment in the yard to damage landscaping and shrubs 
Minimal damage to existing landscaping
No mixing or pouring of concrete
No waiting for concrete to cure
It is quick, clean & efficient
Noble Foundation Repair serves the Greater Houston area.
Call us today at 832-515-3581 or email us at noblefoundationrepair@gmail.com
Foundation Repair Services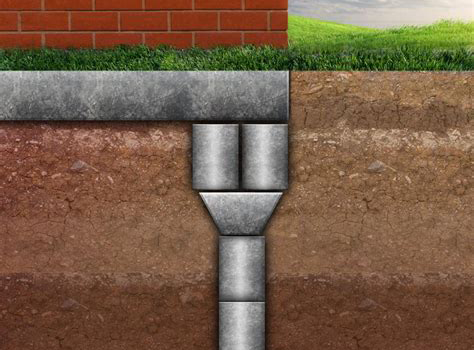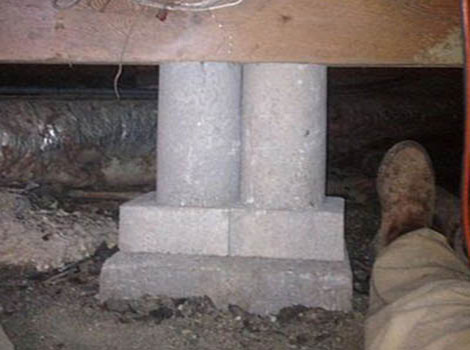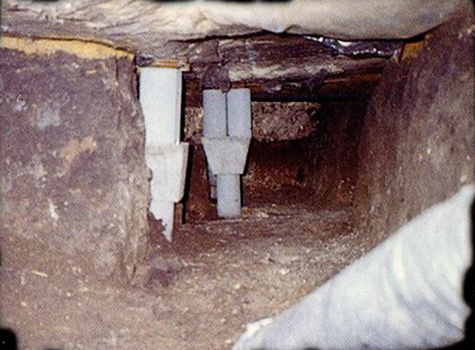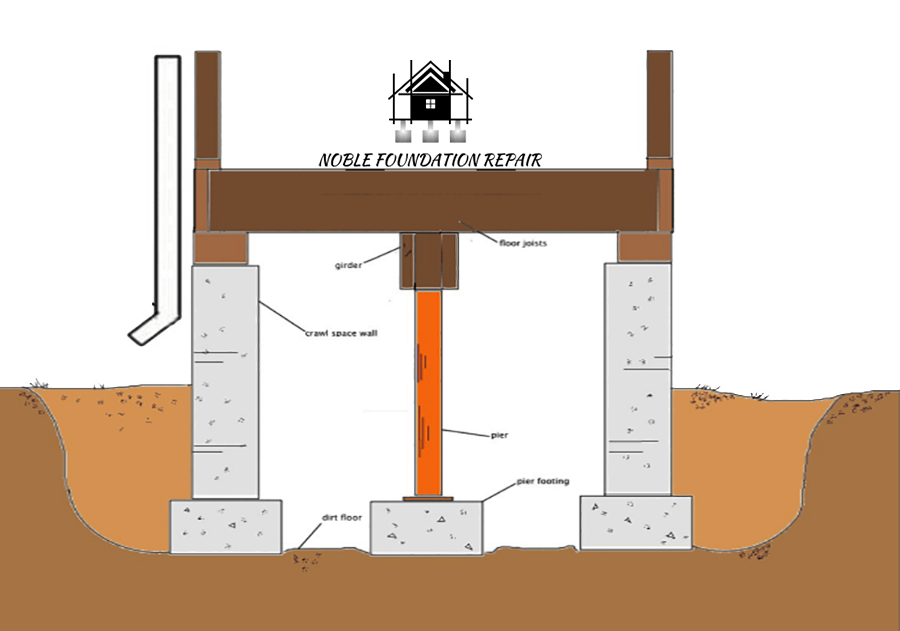 I would highly recommend Noble Goundation Repair to anyone who has a cracked folundation.  We were very concerned how this would work and how long it would take to fix the problem. Noble came in and provided us with a complete road map and did not miss a turn.  They trenched under the home, fixed the cracks and were gone before we knew it.  Everything was left better than when they showed up. I would recommend anyone who has problems with their foundation to feel confident that Noble will fix your home and you will be as happy as we are! Thank you Andrew!

Our home had a seriously cracked foundation and there were several cracks visible from the street.  Noble Foundation Repair came in and examined the property and provided us with a written descriotion and then completed the rapair in record time.  Our home is now structuraly sound and strong and it looks great.  The value of our home has gone up tremendously.  Thank you Noble.

Truly exceptional service.  Everything was detailed for us before the project started and then completed beyond our expectations.  Our house is now strong and sound and everything looks better after they left than before they got here. Highly recommended!